"See inside" and Let the Girls Take You on a Tour of This Tiny Town
Where Children Learn Public Safety Lessons
Fox Virtual Tours has partnered with the Naperville Safety Town Commission to create a new Google Street View virtual tour of Naperville Safety Town.  The Safety Town program was first introduced to Naperville in 1978 by the Naperville Junior Woman's Club, which oversees its operation.  After years of temporary locations, the permanent Naperville Safety Town was opened in 1996.  It includes a classroom building as well as a kid-sized town complete with buildings, streets, a fire safety house, railroad crossing and traffic signs and signals.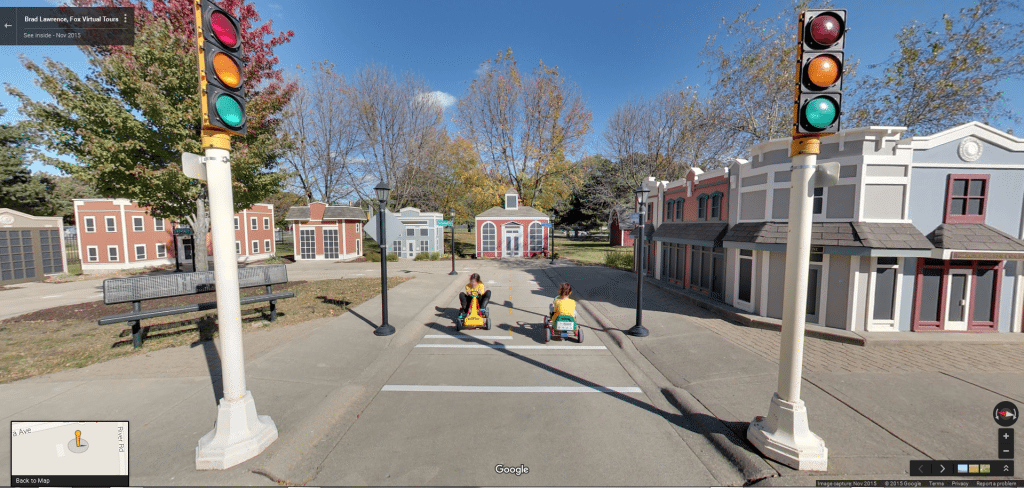 Naperville Safety Town was recently re-dedicated in honor of retiring Naperville Mayor George Pradel and his late wife, Patricia.  Before he was mayor, George Pradel was "Officer Friendly" to countless Naperville school children.  As mayor, he was instrumental in bringing the National Safety Town program to Naperville.  Now named the "George and Patricia Pradel Safety Town of Naperville," Safety Town recently underwent extensive renovations including painting and repairs of the little wooden buildings.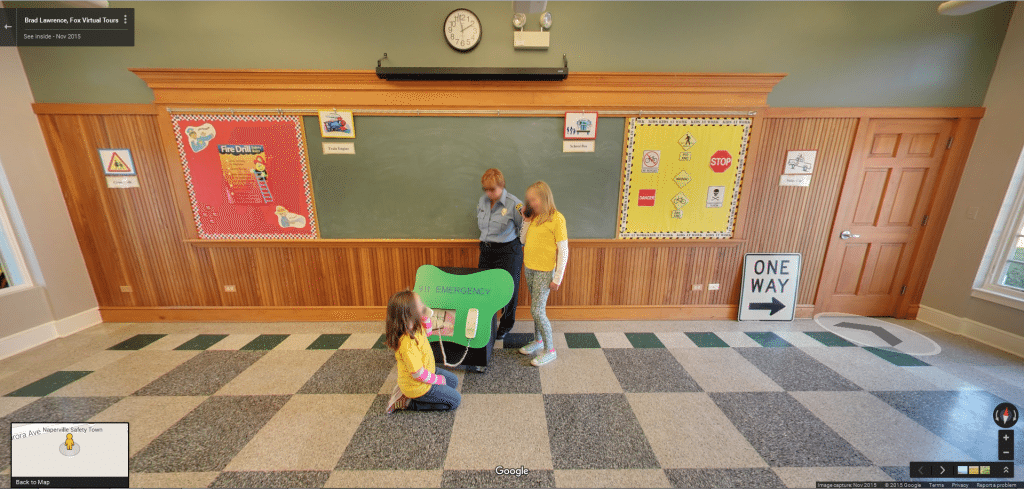 In the new "Tiny" Street View virtual tour, viewers can explore all of Safety Town, including the classroom, town, "Smoke House," railroad tracks, and residential neighborhood.  Many buildings in the town represent actual buildings in Naperville, including a bridge like the ones along the Naperville Riverwalk.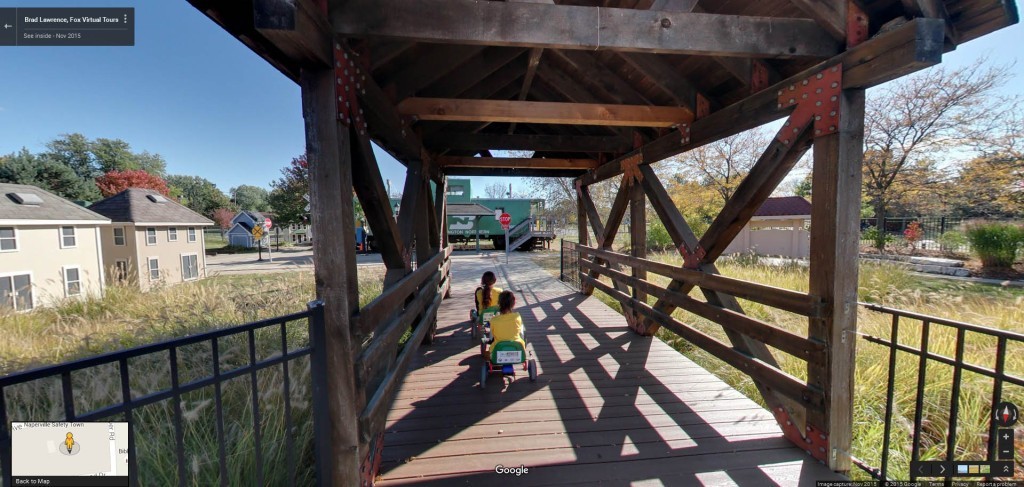 One of the highlights of the tour is the aptly-named "Smoke House," where children learn about fire safety.  The Smoke House features a concert-type special effect which pumps simulated smoke into the bedroom.  In the tour, we can see a firefighter helping the girls escape through an open window.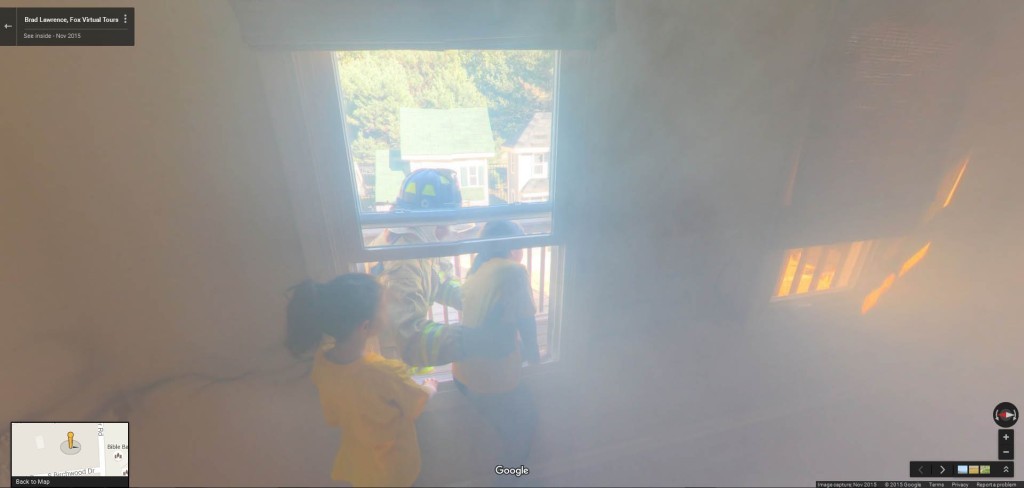 Click on the links below to view the Tiny Street View tour of Naperville Safety Town:
Google Street View virtual tours are a perfect way to showcase museums, parks, theaters, galleries, hotels, restaurants, pubs, salons, spas, shops, and many other locations.  Fox Virtual Tours is proud to be a leading provider of Google Street View | Trusted virtual tours serving Chicagoland and beyond.  Contact me for a free quote on a Street View virtual tour of your business.